About The Ponderosa Lodge
A part of Estes Park since the mid-50's, the current Ponderosa Lodge was built in 1982 after the waters of the Lawn Lake flood completely destroyed the original. Today the Ponderosa offers warm, individually decorated rooms, lots of summer flowers, and the cooling breezes of the Ponderosa pines for which the lodge is named. The main lodge has 16 lodge units, 10 with wood fired fireplaces and 6 with kitchenettes. There are 3 cabin style accommodations, each featuring a private hot tub, fireplace and kitchen. 
We work hard to provide an inviting, easy and comforting stay for our guests. It is our pleasure to welcome you to the area, and encourage you to come speak to us in the office about how to enjoy your time in Estes based on your interests and the season. Our staff are year round residents, some of which live on site, and we operate as a close knit team of like minded individuals.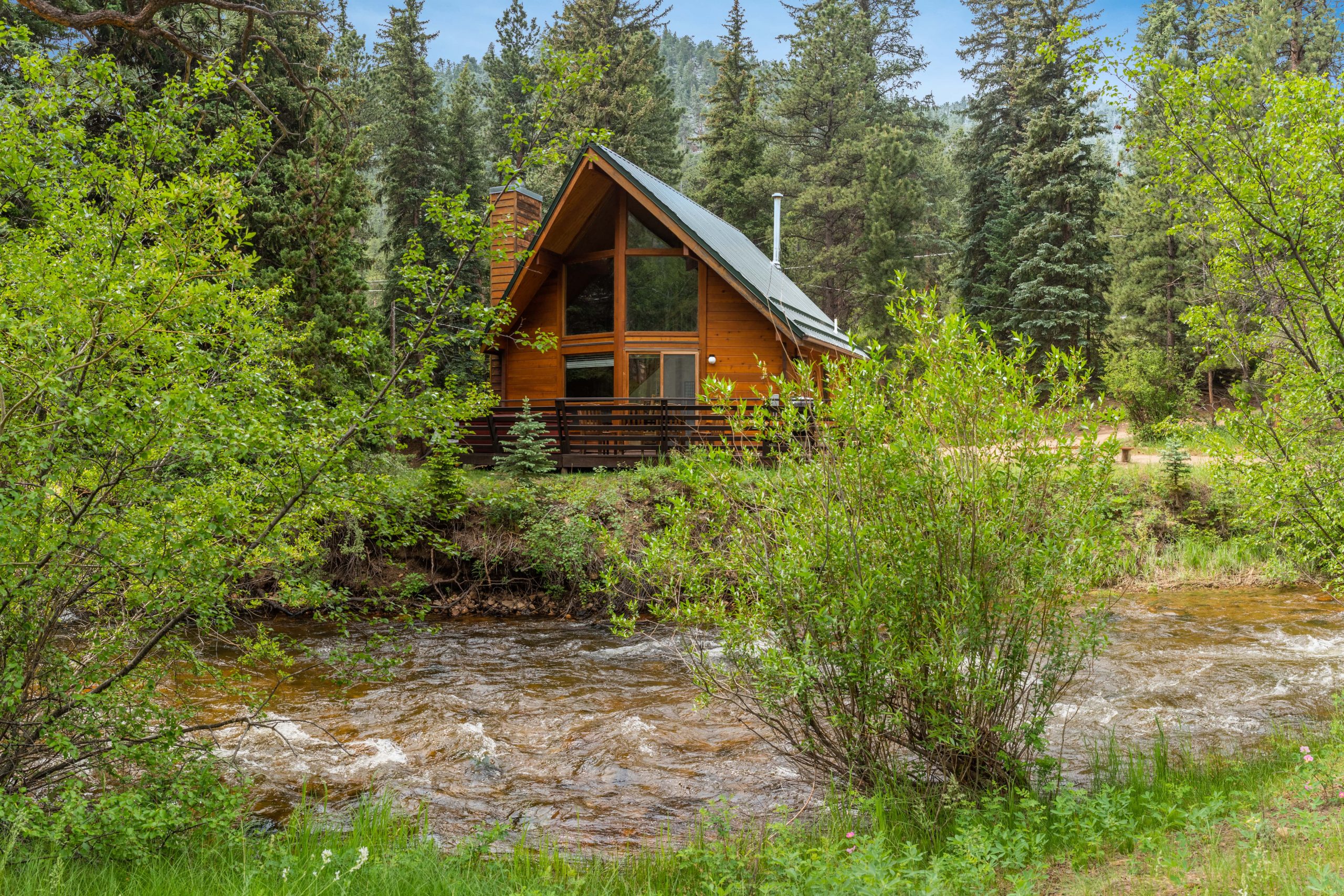 Built in the '50s, the lodge has changed significantly in its now more than 70 year history. Over this period, there have been three long term owners: Agnes Lucas from '60 to '70, Chris and Toby Farrel from '81 to '91, and the Tawney Family from '91 to '21. Agnes brought two private cabins into the property and established its reputation as the cleanest property in Estes Park. Chris and Toby were owners when the lodge was destroyed by the '82 Lawn Lake flood. Their resilience and dedication to the area are evidenced by their choice to rebuild the two main buildings you see today. The Tawney Family carried out a major cosmetic face lift to the lodge and replaced one of the older cabins with a two-story cedar log cabin in '95, (the Riverside cabin) then the most deluxe cabin in Estes Park. Beginning in January 2006, the two main buildings underwent a major remodeling that modernized the look and feel while maintaining an ambiance that is consistent with the mountain setting.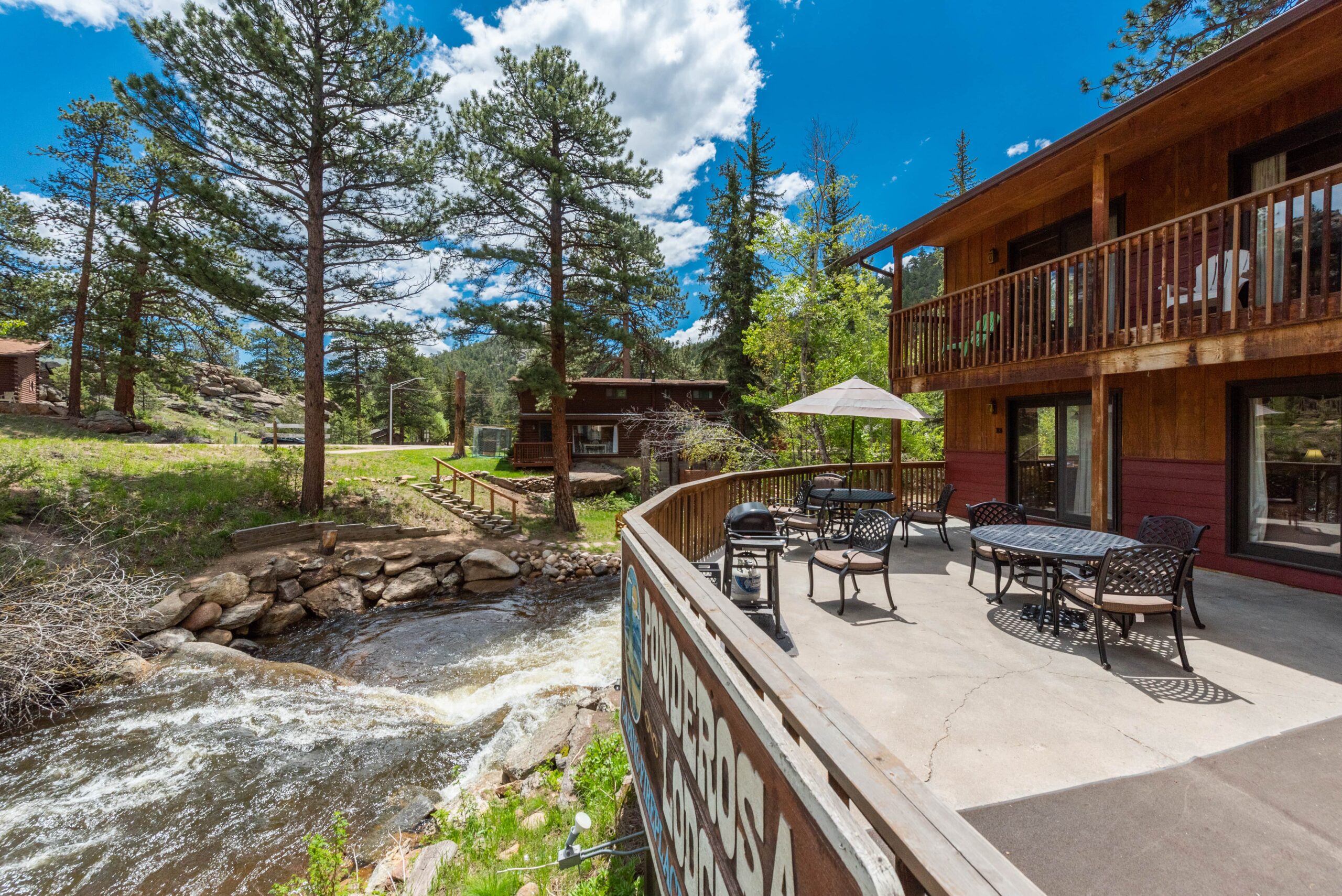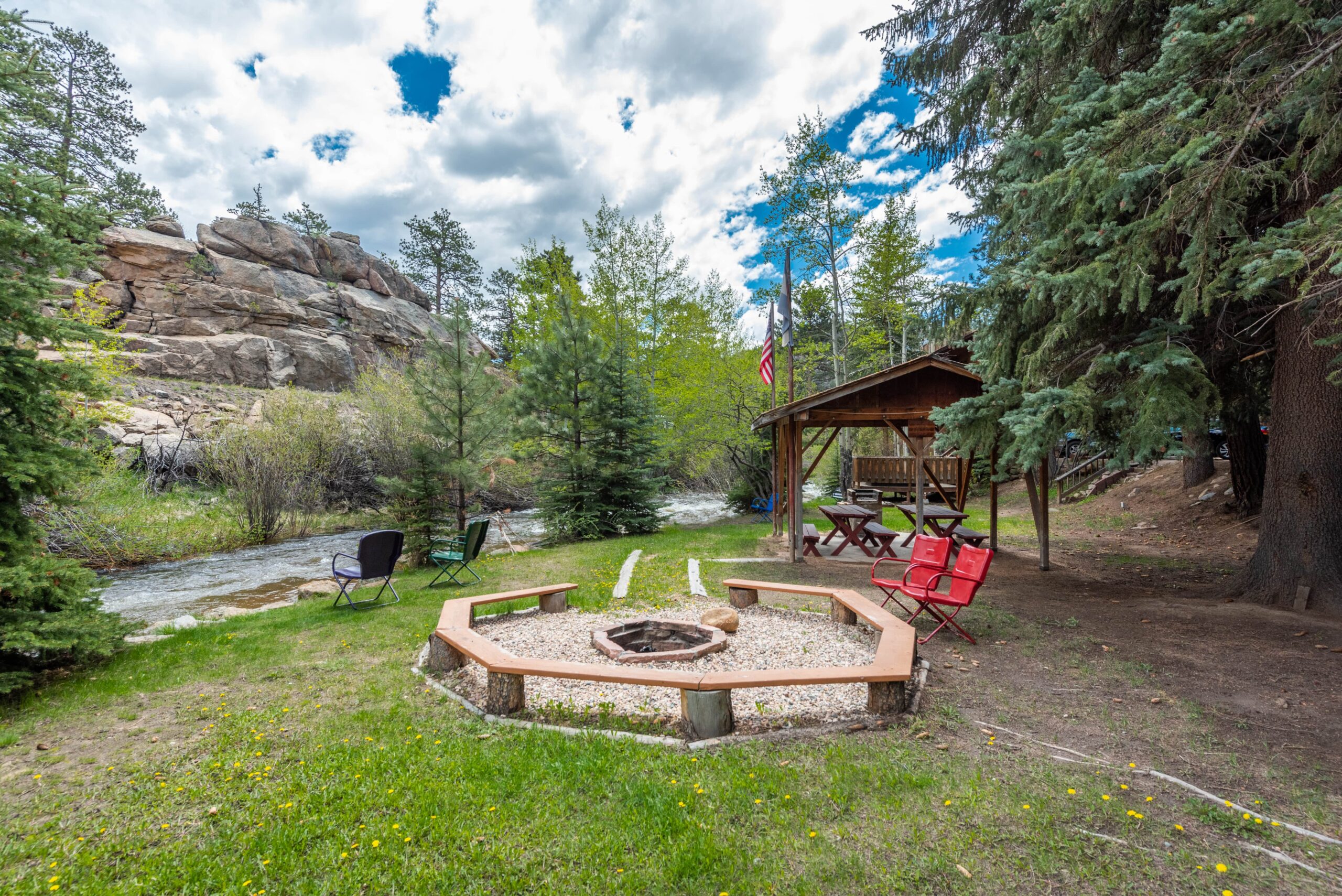 In 2021, three friends purchased the lodge from the Tawney Family and began extensive renovations and updating throughout the property. Daniel, Miles, and Tyler believe that nature is medicine and that America's National Park System is a great contribution to the modern world. They specifically picked the Ponderosa Lodge and Estes Park for its stunning beauty, affordable accommodations, and incredible location as the gateway to Rocky Mountain National Park. The team believes strongly that this town is a special place filled with natural beauty, an amazing community, and resilient residents. We are grateful the property is in amazing hands and we thank you, our guests, for supporting the local community, the National Park System, and the Ponderosa Lodge.
In Room Coffee and Tea Service
BBQ Area & Outdoor Fire Pits
Mountain and Wildlife Viewing